Sonntag 29. November - 20 Uhr
HANAM QUINTET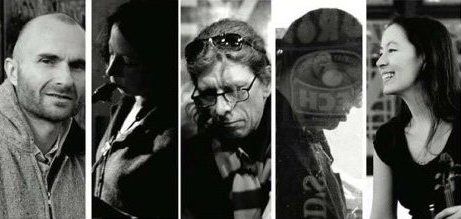 Horst Nonnenmacher - Bass
Alison Blunt - Violin
Niko Meinhold - Piano/Toypiano
Anna Kaluza - Alto Saxophone
Manuel Miethe - Soprano Saxophone

Mit Basis in Berlin und London baut das Hanam Quintet eine Brücke zwischen zwei Metropolen der improvisierten Musik. Mit großer Intensität schaut die Gruppe in offene Klangräume zwischen Jazz und zeitgenössischer Musik ein transidiomatisches Konglomerat in einer lebendigen und hochkommunikativen Kultur der Improvisation zu schaffen.
Based in Berlin and London, Hanam Quintet builds a bridge between two metropolises of improvised music. With great intensity the group looks into open sound spaces between jazz and contemporary music creating a transidiomatic conglomerate in a lively and highly communicative culture of improvisation.
Mehr Info unter instant-music.net
In Zusammenarbeit mit dem Jazzkeller 69 e.V.

Sonntag 29. November - 20 Uhr
NOVILLA – Hasselwerder Straße 22, Berlin Schöneweide
Reservierung: moving poets 030-60988584 / 01773154530 oder lutz(at)movingpoets.org