April 6 - July 5, Ross Galleries | CPCC


photo by Shane Baskin
We See Heaven Upside Down, which opened its first migration last Summer in Berlin, is part of CPCC's SENSORIA Festival 2017 and will continue to be exhibited at Ross Galleries through July 5. Moving Poets is a community partner and collaborator.
Opening: April 6th, 6 p.m.
Times: Mo-Thu, 10am - 2pm
April 28 - 30 | art, performance & the unexpected.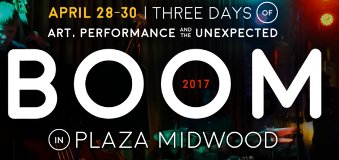 Moving Poets participates at the BOOM 2017
with 3 performances of RISE at the Rabbit Hole:

Friday, April 28 at 9:00 pm
Saturday, April 29 at 2:00 pm
Sunday, April 30 at 7:00 pm